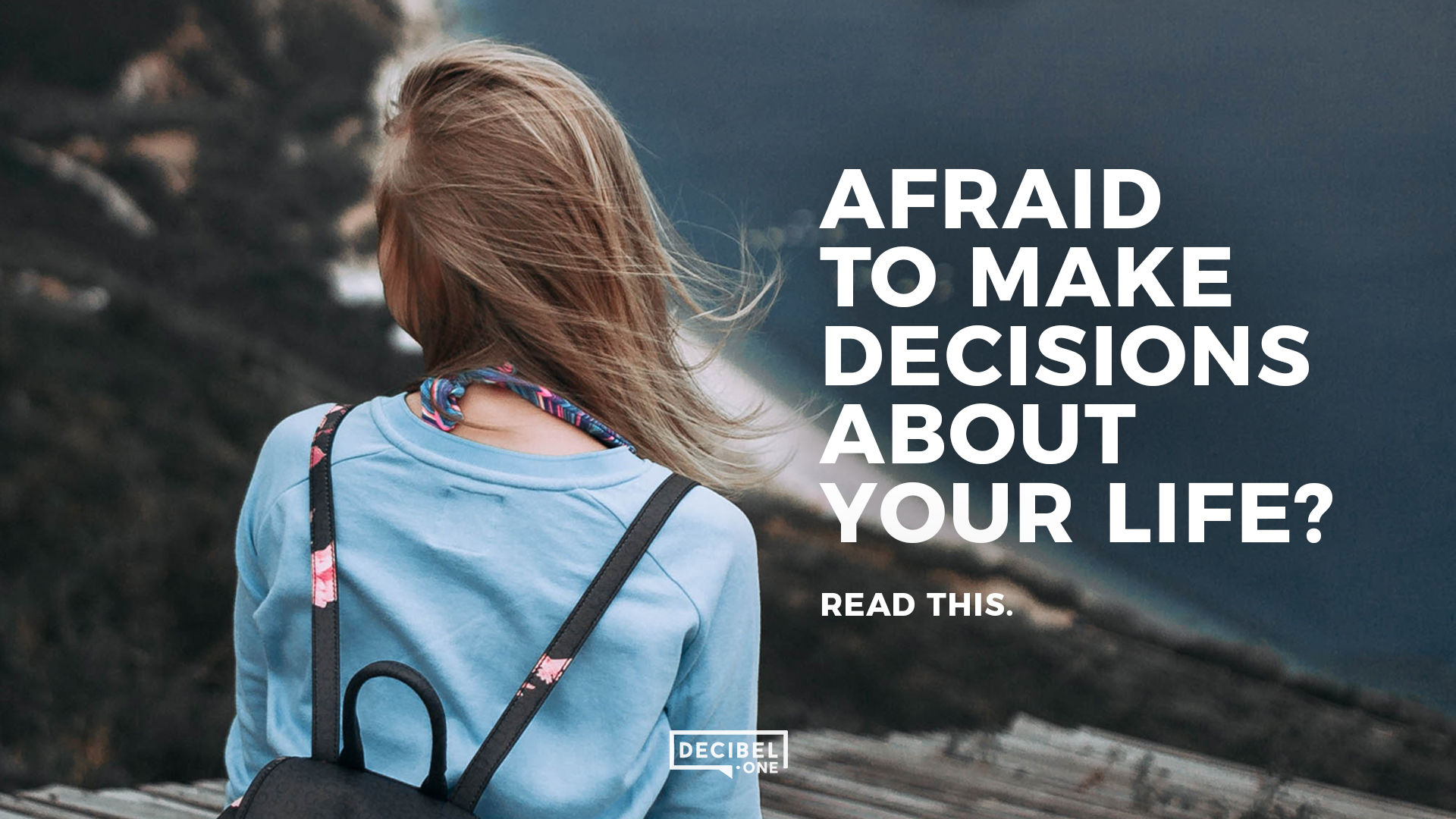 Afraid to make decisions about your life? Read this.
I've always been averse to making decisions—from what to eat for dinner, all the way to making major life decisions about college and jobs—for fear that I would make the wrong one. Quotes about being the master of my fate and the captain of my destiny terrify me. And to be honest, if my life were a ship, it'll be a ship still docked at the harbor because the captain simply can't decide on a day to set sail.
Well, the truth is, despite what those quotes say, you don't have to be the captain of your life. You don't have to have your entire life figured out.
There is a better candidate for that position. He isn't just a great captain, He is also a loving Father. And just like a father who would go before his child to make sure everything is in place and safe for him/her to simply enjoy, your Heavenly Father does the same for you too, and so much more—He wants to bring you along the BEST pathway for your life! (see Ps. 32:8 NLT)
If today you are fearful of what is ahead and the slew of decisions you have to make, He says this to you, "Do not be afraid or discouraged, for I will personally go ahead of you. I will be with you; I will neither fail you nor abandon you." (see Deut. 31:8 NLT) As children of God, that's our confidence today. Our confidence is in who the Father is.
And what does the Word say about Him? It says that "…your Father knows exactly what you need even before you ask Him" (Matt. 6:8 NLT). It says that He'll "attend to you, take pride in you, do his best for you" (Luke 12:28 MSG). It says that He knows the plans He has for you, plans to prosper you and not to harm you, plans to give you hope and a future (see Jer. 29:11 NIV).
But perhaps you've already made some bad decisions in life and you're wondering, "Have I stepped out of God's plans?" Perhaps you even feel like the sum of all your bad decisions has blown you off-course and landed you in the very place you didn't want to end up in. I know, I've been there countless times in my own journey. Yet I've come to realize that having God on your side in this life means that even when you've made some not-so-good decisions along the way, it is never the end because He is able to work every detail in your life for your good, even the seemingly bad ones (see Rom 8:28).
When you know who goes before and with you, you can breathe easy in the assurance that no matter what steps you choose to take, the Father is never caught off-guard and He is still in control.
Friend, there is more than enough grace for every decision you've to make, and this same grace is greater than even your greatest mess-ups. Fear not! 🙂
Get our latest content and freebies straight to your inbox!