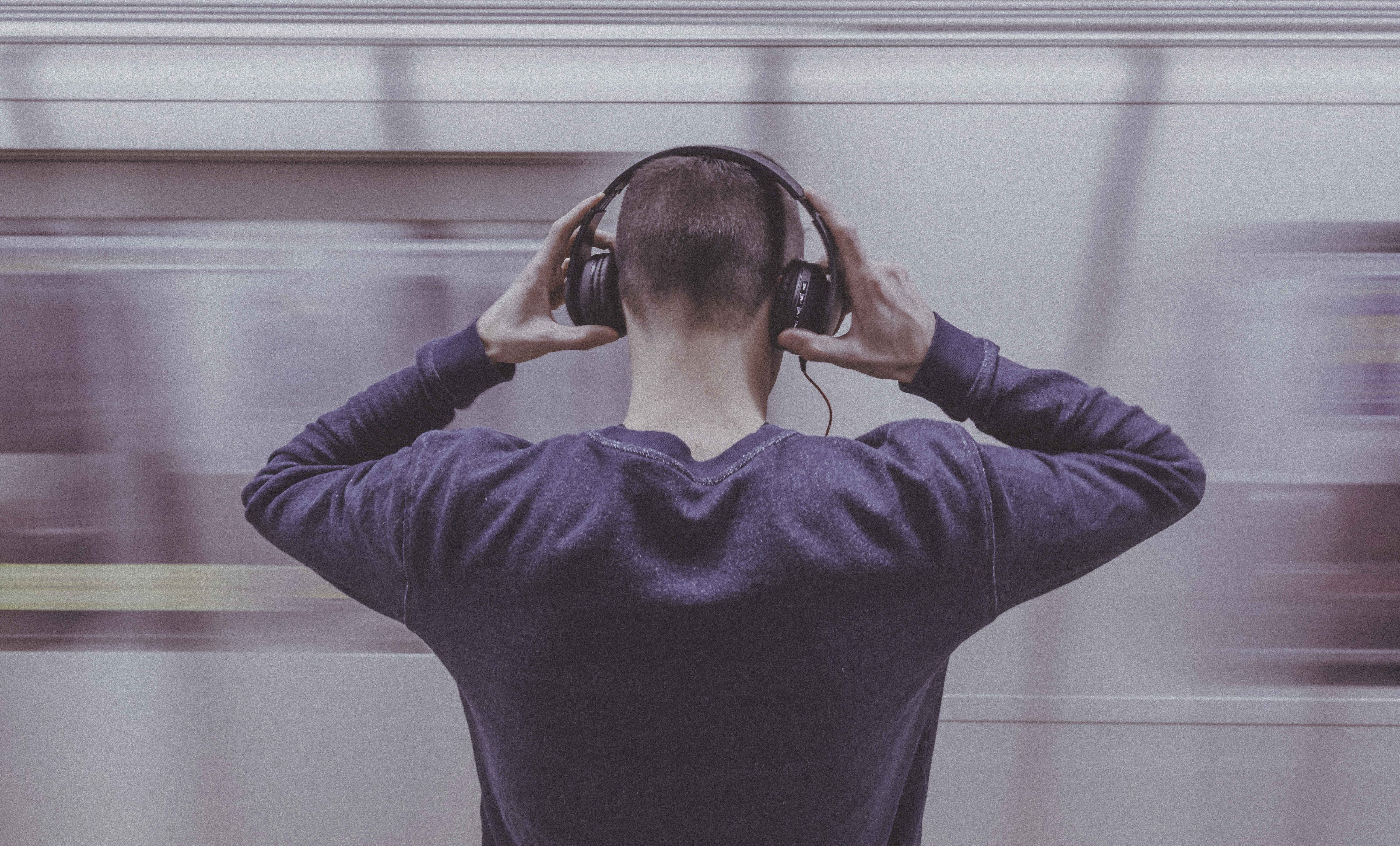 The power of what you hear
Settling into his seat on the bus, David plugs into the latest pop music as he journeys to work, his mind on the important presentation he has to make that day. Fast-forward 45 minutes—he gets off and walks to the office, the tune still ringing in his head. He still feels unprepared for the challenges of the day.
Now picture this exact same scenario, just that David is now playing an uplifting Christ-centered message which tells him that he should not discount his youth and inexperience. That he shouldn't see his Goliaths through his eyes but through God's. He now walks to the office feeling much stronger. Much happier. Much lighter.
I'm not knocking listening to your favorite jam. But would you consider adding something to your listening diet which will transform your life? Hey, it even made a man who was crippled from birth leap up and start walking for the first time in his life.
Perhaps your pain-point isn't in your limbs, but in your emotions. Loneliness may have become an all-too-familiar feeling which you've given up trying to banish. Perhaps you're feeling incompetent at work. Maybe you don't even have a job, or are knee-deep in crippling debt.
My friend, would you like to know how God can turn it all around?
First, let's look at how He did it for the crippled man.
This man might have been flat on a stretcher, unable to feel his legs… and wondering what wrong he'd done to deserve such a life.
But he began hearing about a God who sacrificed His only Son to die in his place for all his sins. So he could be completely forgiven, and have God's sure mercies and blessings in his life, forever and ever. He heard this time and time again.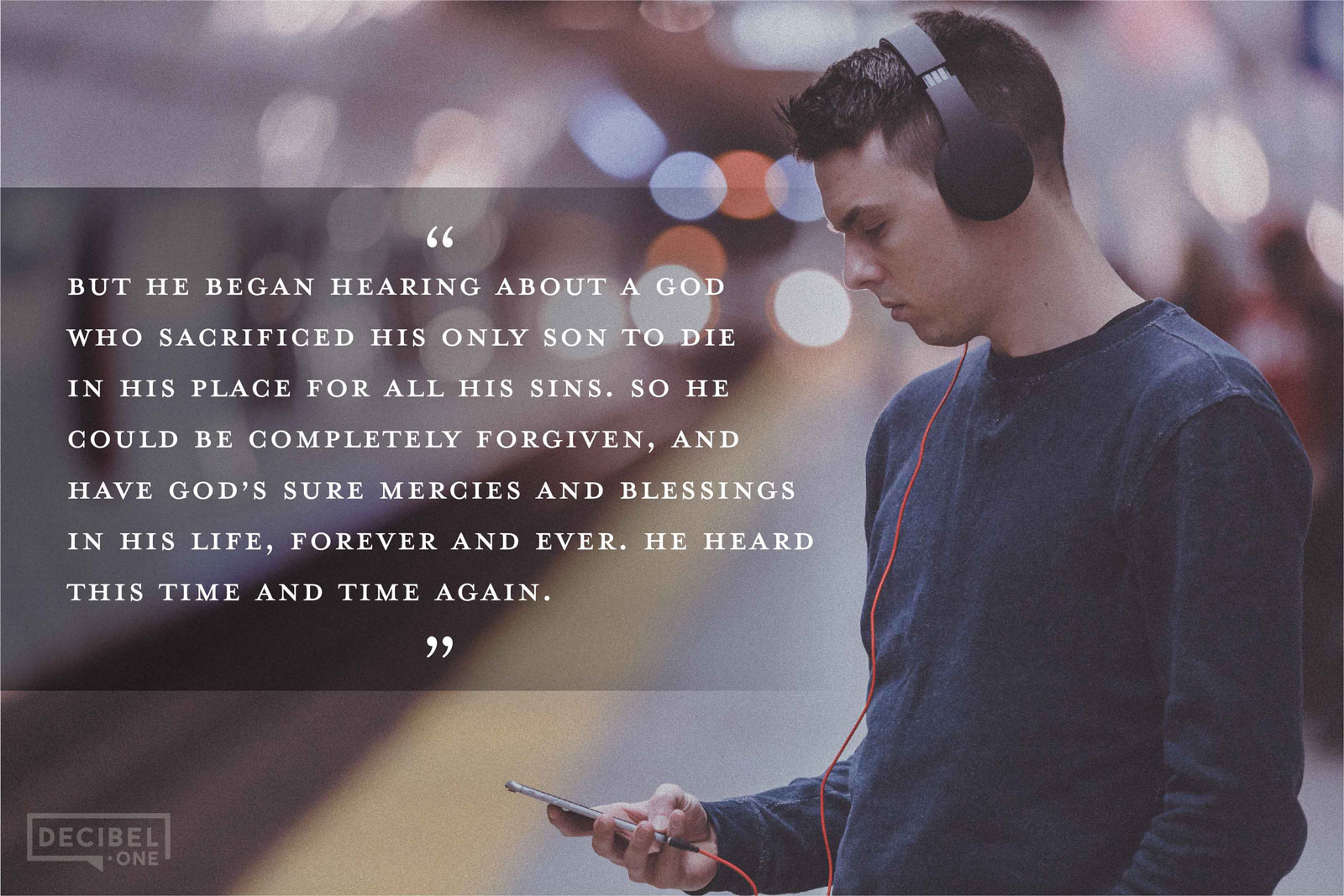 His legs may have been numb, but his heart no longer. Slowly but surely, faith arose in his heart that this condition wasn't his portion. His face, once downcast, now shone with a new expectancy of good—until even the preacher saw that he had faith to be healed, and commanded him, "Stand up straight on your feet!"
And he leaped up. And walked.
The Message version says the once-crippled man jumped up and walked around—as if he'd been walking all his life. His hearing and hearing about a loving Heavenly Father birthed faith in his heart, which ignited the powder keg of God's miracle-working power! (see Gal. 3:5).
Maybe you've felt crippled for a long time by a childhood wound, an eating disorder, or just by anxiety. But beloved, do you know that overcoming those issues starts with first hearing and believing what your Creator says about you?
He says that you are more than a conqueror through Him, who loves you. He says, you are beautiful in His sight. He says that you can do all things through Him, because He is your strength.
And you know how the saying goes: "Listen to something long enough and you'll begin to believe it?" Will you, then, listen to God's words? He Himself "was well-pleased through the foolishness of the message preached to save those who believe." (1 Corinthians 1:21, NASB)
Back then, the crippled man may have asked his friends to carry him to every place where he could hear the Word preached. But now, on top of going to church, we can plug in anytime we need a dose of God's life-giving Word.
So my friend, will you do that today?
Get our latest content and freebies straight to your inbox!