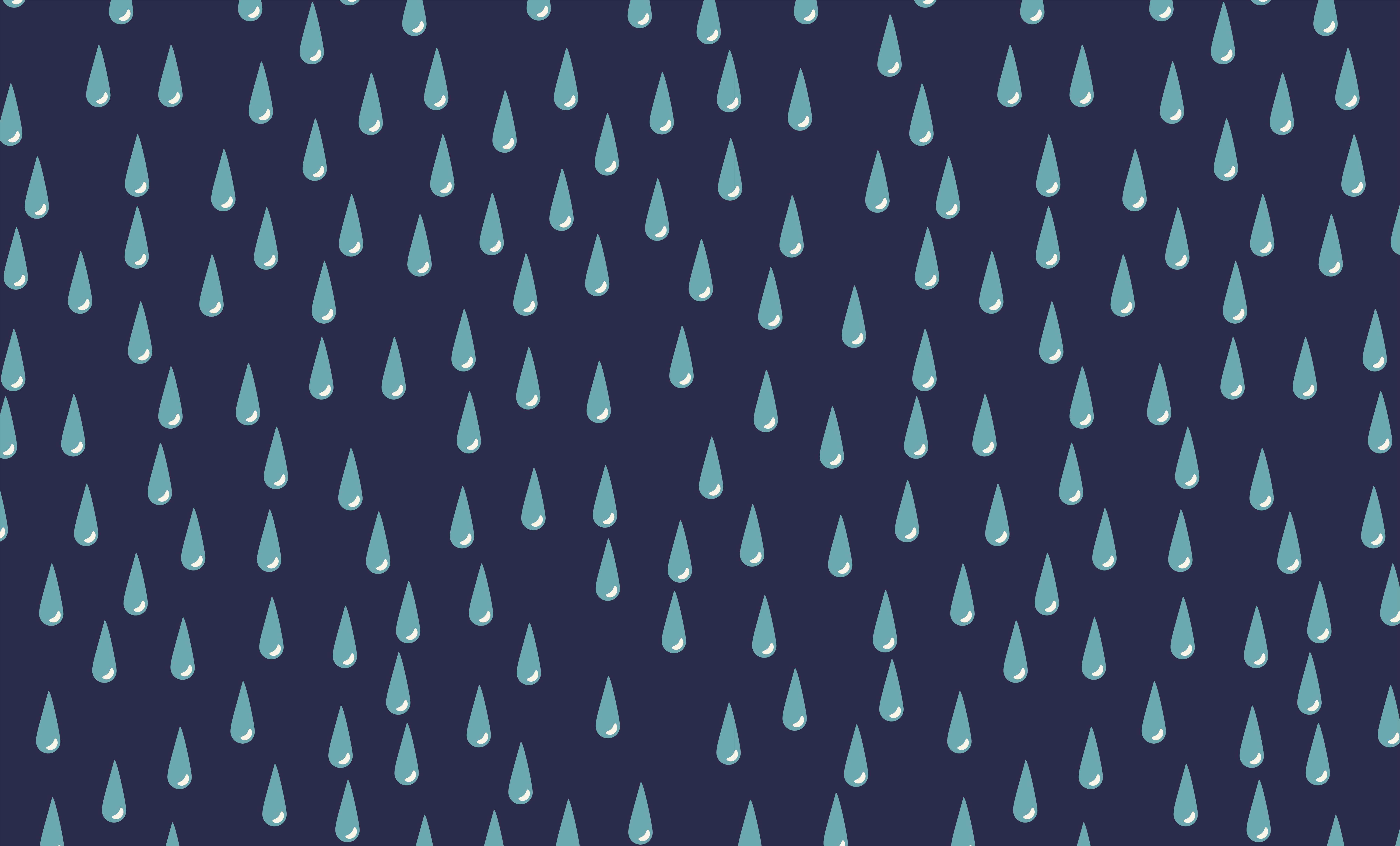 Read this when you're frazzled and #cantdeal with life.
Life. Really? Who has the time to chase dreams when you're being chased by demands and deadlines? Or floored by every sucker punch reality lobs at you?
Ever been there? (Or maybe you're in the midst of it right now.)
Here are 3 things to remember when you you're tempted to put life on hold to grapple with its worries and anxieties:
1. Let not your heart be troubled
"Don't let your hearts be troubled. Trust in God, and trust also in me. —John 14:1 NLT
When you're in the middle of a challenge, instinct shoves this question into your face: What are YOU going to do about it?
Our problems constantly demand an answer to that question, but the Lord doesn't want us to look at ourselves; He wants us to shift our focus from us to Him. From our lack onto His supply. He wants our hearts to be at rest even when our world appears to be falling apart around us.
"But if I don't do anything, nothing will happen."
"I've gotta make sure I've got this, or everything will collapse."
"It's irresponsible for me to do nothing!"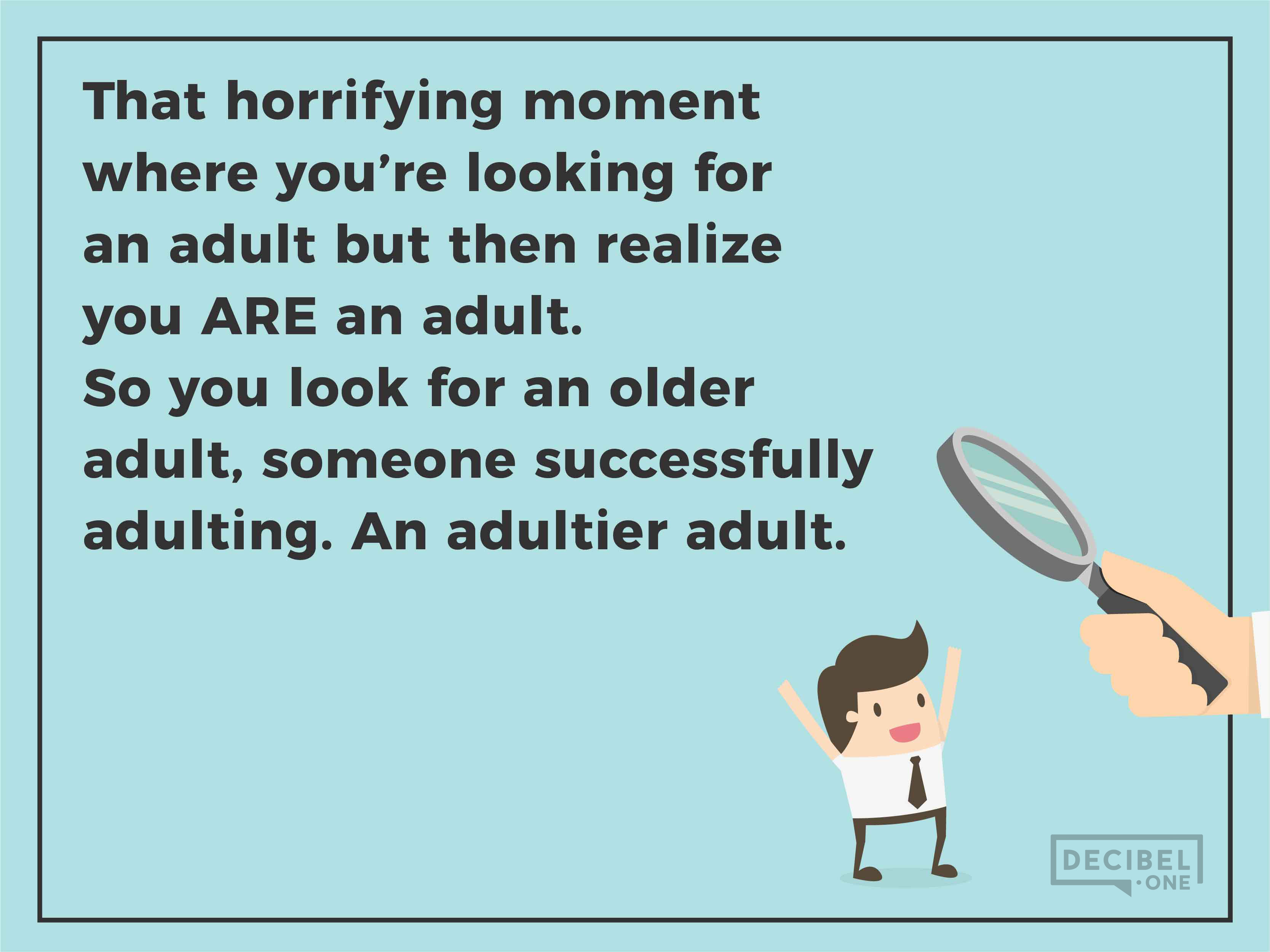 When we release our cares into the Lord's hands, we're shifting our focus to Jesus, the adultier adult we can turn to who doesn't get frazzled. Who specialises in fixing what we're frazzled about. When we give our cares over to Him, we're saying, "God, my hands are small, but yours are huge. My worry can't solve my problems, but your perfect grace and power can."
And do you know what the best part is?
2. Jesus actually really enjoys dealing with our issues
Suddenly, a man with leprosy approached him and knelt before him. "Lord," the man said, "if you are willing, you can heal me and make me clean." Jesus reached out and touched him. "I am willing," he said. "Be healed!" And instantly the leprosy disappeared. —Matthew 8:2-3
Whenever anyone in the Bible came to Jesus with a problem, He always brought a solution that was an over-answer to their issues. Have you ever seen Jesus turning people away, asking them to come back when He was in a better mood? Have you? No? Me neither.
We see Jesus refreshed after talking to the Samaritan woman—an outcast—at the well. We see Him willingly touching a man with leprosy+ to heal him, body and soul. And we see Him calming the stormy sea when His disciples honestly thought they were going down. We see Him stilling the wind and waves with just one word, "Shalom!" And we see Him asking His friends why they were afraid when He was there to save them. *
Our God is not just able but so willing to meet you right in your current distress.
3. You're already on the side that always wins
No, despite all these things, overwhelming victory is ours through Christ, who loved us. —Romans 8:37, NLT
Do you know why the Lord enjoys dealing with your issues? Not just because He's great at it, but simply because He loves you!
Our victory over the many demands in our lives depends not on our perfect obedience, but is ours through Christ, who loves us. You're a winner because of His love for you, which is infinitely more dependable and unshakeable than our love for Him.
So in the midst of your challenge, let not your heart be troubled. Take your eyes off yourself and look to your Savior, because He's ready to be the strength you don't have in your weakness. And take heart—your story isn't over until overwhelming victory is yours!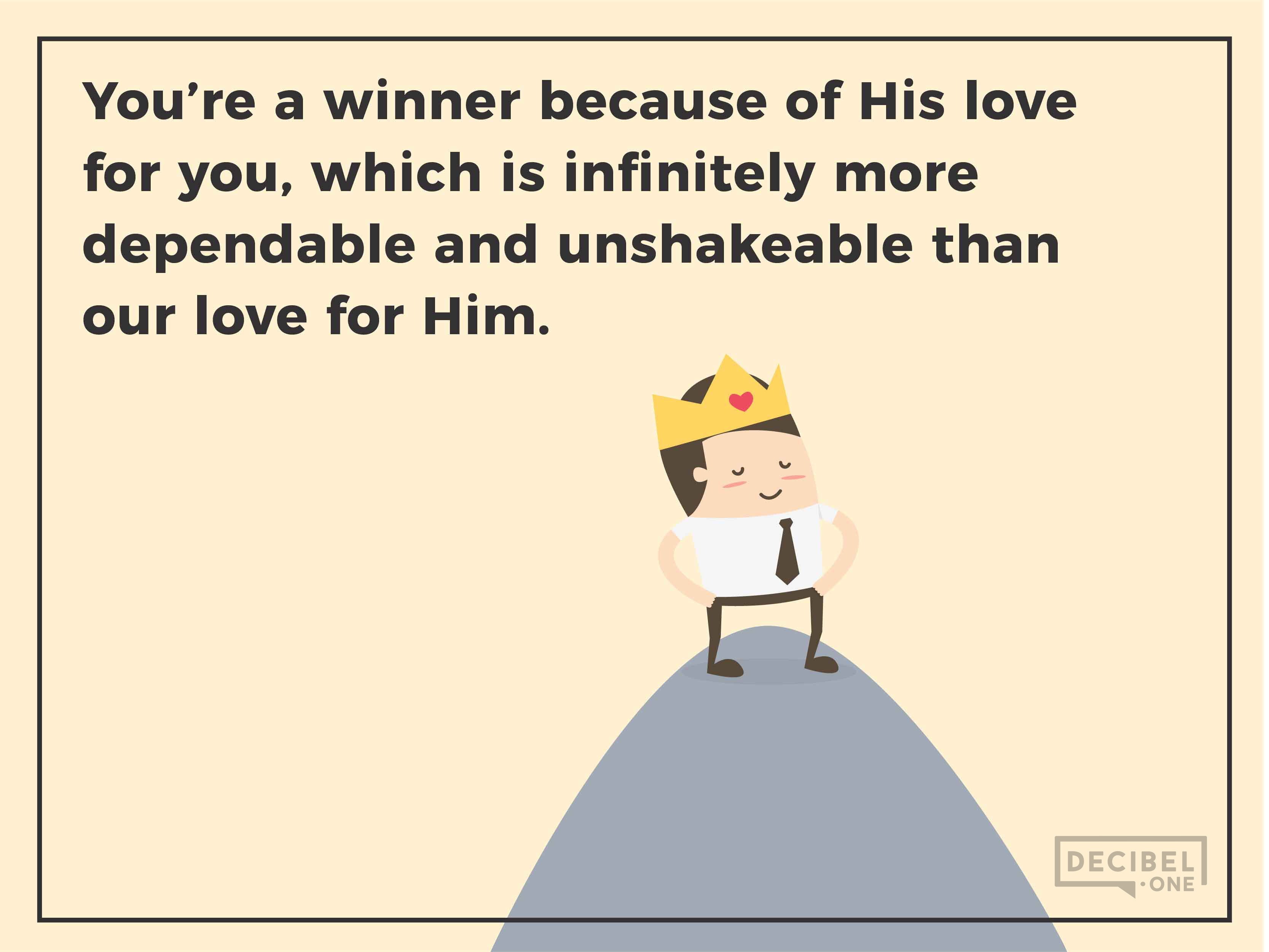 Get our latest content and freebies straight to your inbox!