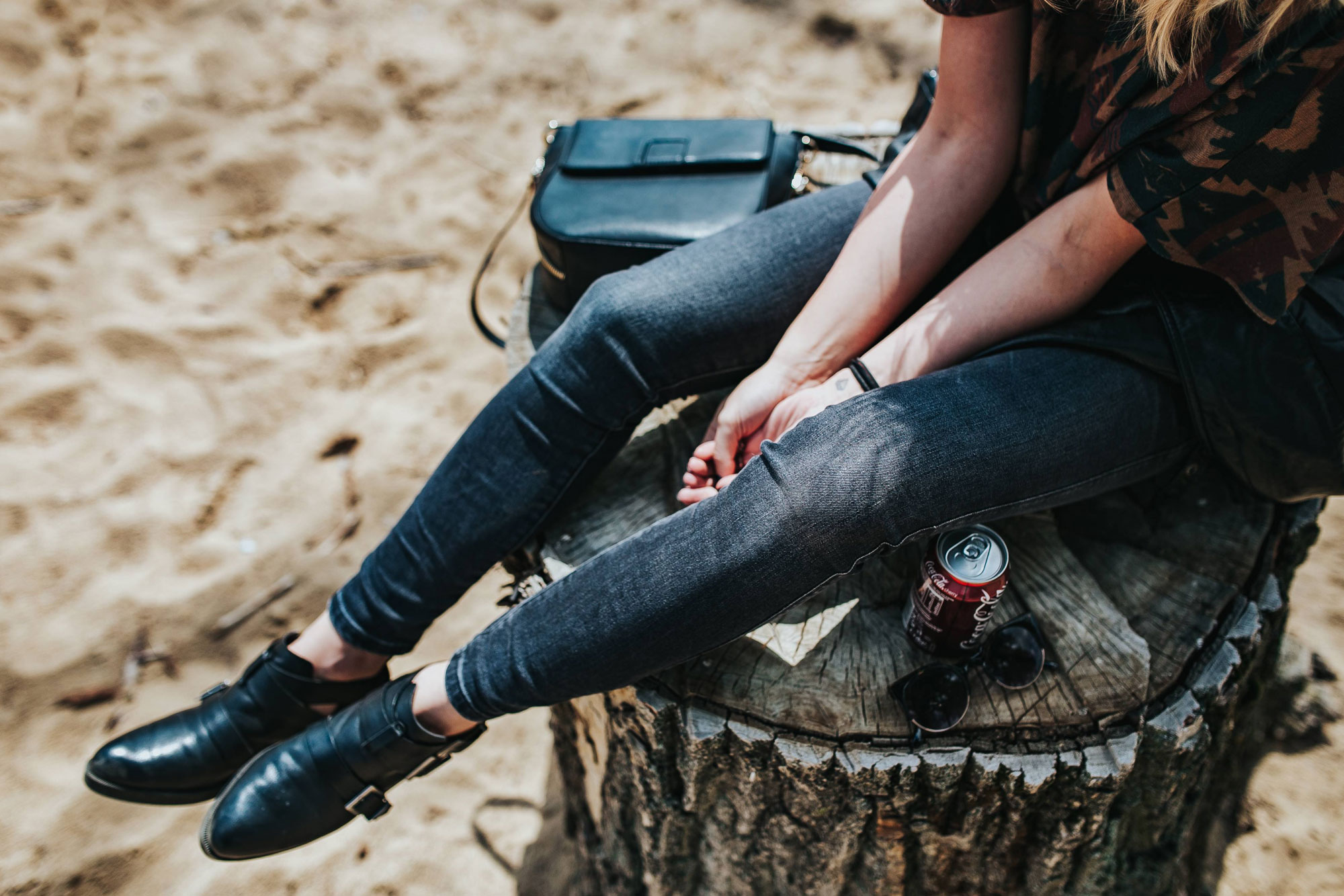 Why you can stop "trying" to live the Christian life.
We attend church on the weekends, dressed in our Sunday best, marveling at how everyone else seems to be holding their life together perfectly while we scramble to duct tape the cracks in our own. We think we know the dos and don'ts of what is expected of us. And we can't bear the tut-tutting of our co-workers or family when we do something we know we shouldn't have and hear them whisper behind our backs: "…but she's a Christian…"
It. Is. Exhausting.
Exhausting to live up to the invisible goals of perfection. The written and unwritten rules of Christianity. A Christian should be this. A Christian shouldn't do that.
The worst part? Ending up feeling guilty and kicking ourselves, all the while striving by our efforts to be what we think Jesus would've wanted us to be. All we want to do is please God, why does it have to be so hard?
Someone once said, "The Christian life isn't difficult, it's impossible."
Don't take it from me—take it from the Apostle Paul who says in Romans 7 (MSG), "What I don't understand about myself is that I decide one way, but then I act another, doing things I absolutely despise."
He adds: "I need something more! For if I know the law but still can't keep it, and if the power of sin within me keeps sabotaging my best intentions, I obviously need help! I realize that I don't have what it takes. I can will it, but I can't do it. I decide to do good, but I don't really do it; I decide not to do bad, but then I do it anyway…It happens so regularly that it's predictable."
He concludes, "I've tried everything and nothing helps. I'm at the end of my rope."
It's comforting to know that we're in good company.
"I can will it, but I can't do it," Paul confesses.
And herein lies the reason we can stop trying: Because no matter how hard we try, we're never going to be a good-enough Christian (because seriously, who's deciding the benchmark for what "good-enough" is anyway?).
Here's where many believers, upon realizing that they can't, end up disappointed and decide that since they've tried and failed, why bother trying anymore? Then they dust off their shoes and walk away from Christianity. After all, no one wants to be reminded at every turn that they aren't good enough.
But what if—let's consider this for a moment—our personal failure was actually God's opportunity to be for us, what we obviously couldn't be for ourselves?
Hebrews 10:14 (MSG) tells us: "It was a perfect sacrifice [Jesus' death on the cross] by a perfect person to perfect some very imperfect people. By that single offering, he did everything that needed to be done for everyone who takes part in the purifying process."
So let's wrap our minds around this. The only perfect person ever (Jesus) sacrificed Himself for us by dying on the cross in our place, bearing the punishment for every one of our sins. That was the perfect work Jesus did, through which He basically did everything that needed to be done for everyone. So who are we to presume that somehow, by our own efforts, we could improve upon His perfection?
Excuse the poor comparison, but Jesus has done for your life the equivalent of someone logging into your Candy Crush account and gifting you unlimited hearts. No more waiting fifteen minutes, no more purchasing credits, just bam. Unlimited hearts forever.
Many of us have tried our best to live lives worthy of what Jesus did for us at the cross. We think, "The Lord Himself died for me, I can't afford to disappoint Him." But what if the cross was not the finishing post, but our starting line? That life was not about walking out our own salvation, but living out the salvation that was already perfected and completed on our behalf 2,000 years ago, before we even had a chance to repent?
How differently we would live our lives then!
Being on the Joseph Prince Ministries team, we get dozens of praise reports every day from people whose lives have been turned right-side up when they encountered the grace of God found in the finished work of Jesus Christ on the cross.
Grace is seen in the lives of people like Nikki, a worship leader from Oklahoma who was living in bondage to masturbation and left church because of the shame and condemnation. She encountered the perfect work of Jesus and realized that it wasn't about her trying to overcome her addiction on her own but resting in His grace. Today she's free of her addiction, back in church, and serving once more.
Or Robin, who went through severe mental oppression in Bible school when he believed that he had committed the unpardonable sin and was going to hell. Today, he writes to us saying that "When I was trying to be a good Christian, I was only crawling along inch by inch, but now that I've got hold of grace, I am running in my relationship with God!"
Don't live life as though Jesus didn't do a perfect job when He died for you on that cross. If you're struggling with something in your life today, know that you don't have to do anything to be pleasing to God, except believe that He is already as close to you as you could ever want Him to be.
This relationship between you and God? It's anchored on what Christ has done for you and not what you can do to maintain it. Rest in His finished work and let His grace do for you what you cannot do for yourself.
Got a thought or a story to share? Leave a comment below!
Get our latest content and freebies straight to your inbox!