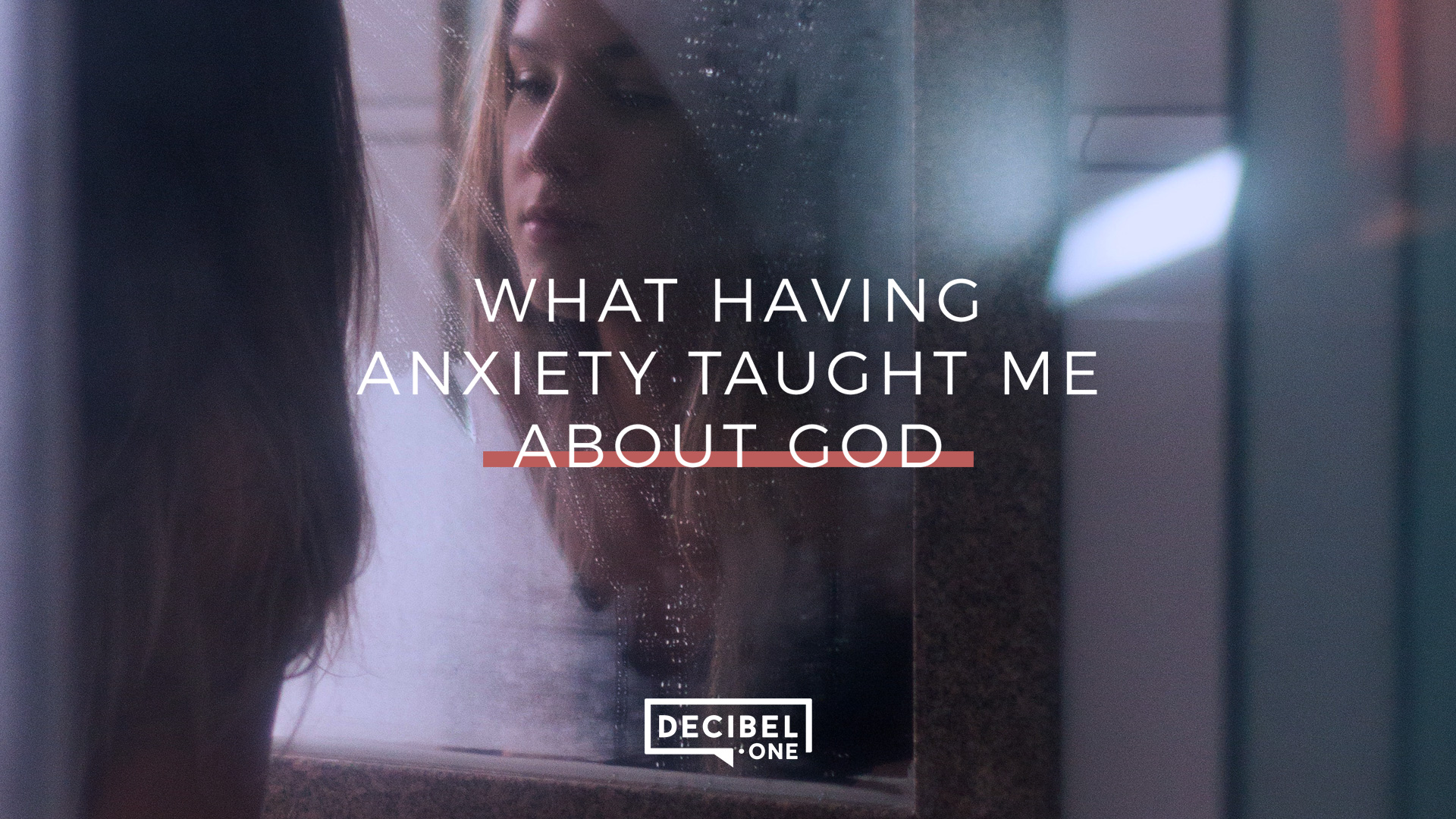 What having anxiety taught me about God
For as long as I can remember, I've grappled with some form of anxiety. And as a Jesus-loving, church-going "good Christian girl", I've often found myself stuck trying to reconcile my faith and my anxiety.
Because as if spiraling into another panic attack wasn't bad enough, the condemnation that I always felt in the midst of it told me that I must be doing something wrong. "Is my faith defective?" I'd ask myself. "Did I not pray hard enough? Didn't Jesus say He has given me His peace?"
If you're a believer struggling with anxiety today, I want you to know this—you are not broken and your faith definitely isn't.
I know it's tough to believe that when you've tried every spiritual and worldly means to get better. You've tried to 'pray the anxiety away'. You've even gone through every breathing exercise on that meditation app, and the anti-anxiety pills you've taken have brought you more side effects than relief.
Yes, maybe anxiety's still a problem in your life, today, right now.
Maybe like me, you're resigned that this will probably be the narrative of your life—stuck, fear-ridden, and weak.
That was me. I felt like the Apostle Paul, with that thorn in his flesh, begging God to take it away from me. But while that didn't happen for Paul, God showed him something else instead. As Paul said:
Three different times I begged the Lord to take it away. Each time he said, "My grace is all you need. My power works best in weakness." So now I am glad to boast about my weaknesses, so that the power of Christ can work through me. That's why I take pleasure in my weaknesses, and in the insults, hardships, persecutions, and troubles that I suffer for Christ. For when I am weak, then I am strong. (2 Cor. 12:8–10, NLT)
Like Paul, to whom God gave a revelation instead of simply taking away his weaknesses, I had a similar experience of His strength.
I remember sitting on my bathroom floor in the midst of yet another panic attack. It was probably the fourth time I was going to miss church again because of a sudden attack. And the thought of how my friends would see me when they found out only made it worse.
In that moment, it hit really hard that I had exhausted every way I knew how to battle my anxiety, and there was no fight left in me anymore. I was spent. Deep inside, I knew this wasn't the life I wanted to continue living—paralyzed and missing out on all that God has called me to live. Call it sheer desperation, but the only prayer I could manage was, "Help me, Lord."
And in the midst of that attack, I felt like I understood what it meant when He assured Paul that, "My grace is enough, it's all you need. My strength comes into its own in your weakness." (2 Cor. 12:9 MSG)
God's strength didn't magically appear in the form of positivity and good vibes, but as an unexplainable peace that settled very slowly into my gut, from realizing that He was still with me, even as I sat on that bathroom floor.
I guess that was what I really needed to know: That God was STILL with me even in the midst of my anxiety, and He wasn't there to condemn me, but to love me.
That afternoon, I got up, took a cab, and went to church for the first time that month.
If I'm honest with myself, part of my anxiety comes from me expecting myself to be perfect, unfazed-by-life, and worry-free—a.k.a. the unattainable super Christian. But the truth is, God never expected that of me at all, ever. So why did I start expecting that of myself?
I'm learning every day that the win isn't to arrive at an unattainable finish line where my anxiety levels hit 0% (and beating myself up for not being able to 'get there'). The win is to realize that God is with me and He loves me even when my anxiety is at 99%.
Because the journey I'm taking with Him is one of growing dependence upon Him, the perfect and altogether lovely One.
I still have days where I feel that familiar numbness creeping through my limbs as my body readies itself to panic, but that doesn't mean that I've failed in my faith and I have to start all over again.
And I've learnt that in those moments, my best response is not to beat myself up, but to allow God to do what He does best—saving, loving, and being strong for me when I'm not.
I'll not stop praying for my anxiety to be gone but 'till then, it doesn't mean that I've failed as a Christian. Instead, it reminds me that I need so much more of God in my life, and I think that's a great place to be.
I would never have imagined being able to share this story with you, but here it is…and I hope you'll share yours to encourage others walking the same journey too. Friend, God's strength is best revealed in your weakness and I pray that as you take this journey with Him, you'll see the fullness of His love and His grace towards you, more and more each day.
—
We talk more about matters of the heart such as anxiety and how you can stay anchored in the Lord's love and grace through it all, in Joseph's new book Anchored: Finding Peace in the Storms of Life.
Get our latest content and freebies straight to your inbox!